Week 7 is a three-hour drama-packed episode, according to several "Celebrity Apprentice" 2012 spoilers. Cla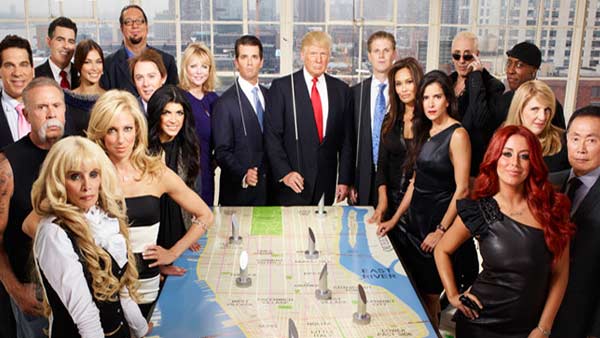 y Aiken wrote on his blog that a lot of turmoil will spark on the April 1st episode of the show. It gets heated when Donald Trump mixes up the teams Forte and Unanimous in part 2. In previews for the show last week, Arsenio Hall was about to go out of his mind dealing with some of the women he was put with.
"Celebrity Apprentice" will begin at 8:00 p.m., ET/PT instead of 9:00 p.m. this week.  for the first challenge, Trump will have the cast create a celebrity New York City guidebook they must make then sell on the street. Naturally, it's about which team can put together the best book and make the most money marketing it. According to some spoilers, Dee Snider is the project manager his team, Unanimous. It's unclear who the project manager for team Forte, but it could be Terese Giudice. Regis Philbin will judge the books and determine which team did the best job. One team will struggle to finish their book on time.
Part 2 spoilers for "Celebrity Apprentice" 2012 is about the cast designing a Walgreens live health segment package called "Walk with Walgreens" kit The cast will mix up when trouble brews among some subordinate contestants. It's Arsenio or Lou Ferrigno who will step up as project manager for their team, but they won't be able to keep control of their team. One team has to complete their task while one member missing. Personality conflicts will explode in this part of the show.
When it comes to Trump firing another contestant, "Celebrity Apprentice" spoilers indicate someone will walk out before he announces who it is.
Week 7 of "Celebrity Apprentice" 2012 airs at 8:00 p.m., ET/PT on Sunday, April 1st.