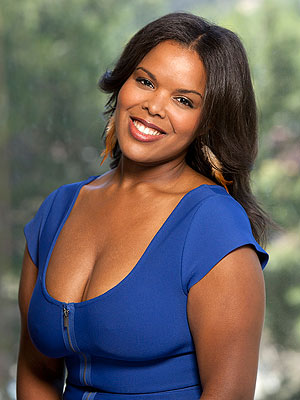 As you may recall, the duo twist is back in the Big Brother house due to Porsche's decision to open Pandora's box.
So the new duos are Porsche and Kalia, Rachel and Jordan, and Adam and Shelly.
Porsche says she 100% regrets opening the box an unleashing the duo twist because now it gives Porsche and Rachel a great chance of winning the Power of Veto and staying safe for another week. Rachel is convinced that she or Jordan will win the Power of Veto and couldn't be more annoyingly chipper while everyone else in the house is disappointed about the duo twist and stressing over Porsche's impending nomination. Shelly says Porsche's "got more stuffing in her chest than her head."
Kalia is mad about the duo twist until Porsche reveals that she is giving her the other $5k. They decide to keep the money a secret so the target on their backs doesn't get any bigger.
At the nomination ceremony Porsche nominates the last two veterans, Rachel and Jordan for eviction. However Shelly and Adam know that they aren't safe until they make sure Jordan or Rachel don't win the veto competition, because if they do Shelly and Adam are automatically up for eviction.
Rachel and Jordan make Porsche and Kalia an offer to gauruntee that they are all the final 4. Porsche and Kalia accept their offer altgough Porsche is not sure how loyal she feels toward the duo.
Jordan is giving Shelly the silent treatment after she sent Jeff home. Shelly is disappointed
that she and Jordan's relationship has suffered but says she is playing for her husband and daughter, and that is her only alliance.
The veto competition arrives and the contestants are paired up with dummies of their original duo partners. They must climb
onto their dummy and hold on as they are lifted into the air. The last contestant to fall off their dummy wins Power of Veto. Adam is the first to drop off, followed by Jordan. The remaining contestants are treated to Kalia's gas problem as she holds on for dear life. Shelly falls next. Porsche falls next leaving Kalia and Rachel fighting it out for the veto. Rachel tries to talk smack to Kalia by saying if she doesn't drop they are going to be up there all night. Eventually Rachel wins and we have to listen to her squeals and "this is for Brendan and Jeff" over and over.
Jordan and Rachel conspire to get rid of Shelly and decide it is them versus the rest of the house. Shelly pulls Jordan aside and they apologize to each other. Shelly cries and explains how hard it was for her to send Jeff home. Jordan accepts her apology but says she will forgive not forget. Shelly then tries to build an alliance
with Jordan and Rachel and even gives them her word that she will let them win HOH over her. She is basically promising them the world but if they buy into her big promises they are dumber than they look.
At the veto meeting Rachel removes Jordan and herself from the block. Porsche is left with no choice but to nominate Shelly and Adam for eviction. Who will be the next to go home? We will find out tomorrow!
What To Do If Your Ex Didnt Text Ubest pharmacy viagra
zp8497586rq